Gyroscanfield
The Gyroscanfield is a 3D, real-time measuring equipment whose function is to directly visualize the electromagnetic radiation of a Device Under Test (DUT) in a simple and fast way. 16 sensors with detachable antennas are spread over a 60 cm diameter ring. A set of different antennas is available corresponding to your requested frequency and sensitivity ranges. Each elementary sensor around the loop converts the
electromagnetic received energy in a corresponding calibrated range of visible colors by using RGB LEDs. Each sensor has an A/D converter for backup and data mining. The operation of the measuring equipment and the acquisition of data is done using a tablet PC. DC powering of the DUT can be performed either from the top and / or the bottom of the instrumented loop.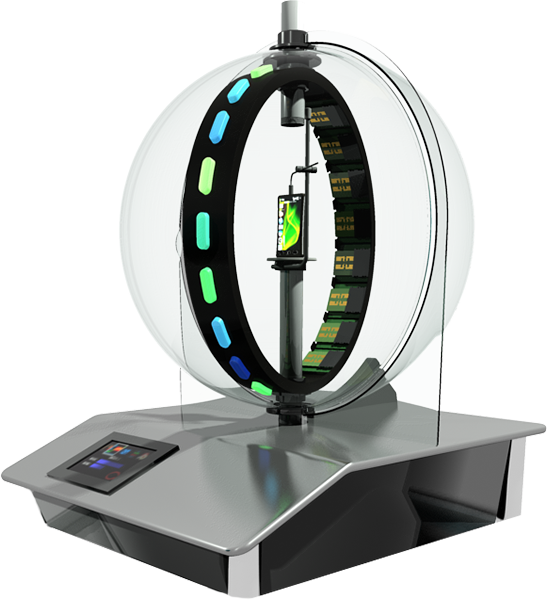 Optimizing the location of an antenna in a specific box.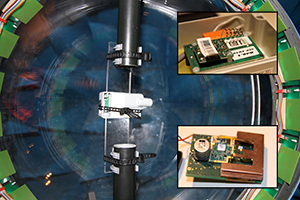 Objective : Select the most suitable antenna to obtain the maximum radiation and define its optimal position.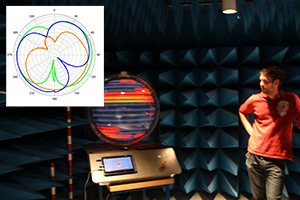 Result : With Gyroscanfield, we were able to quickly identify the best antenna. An optimization phase has been carried out. Duration: 1/2 day
3D radiation diagram of a smartphone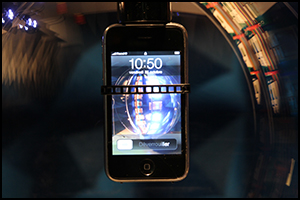 Objective : To establish a communication between a smartphone and a base station simulator to have a constant power and to realize the 3D radiation diagram with the Gyroscanfield.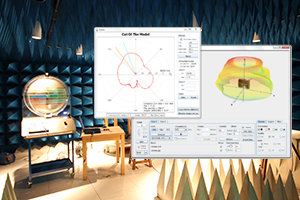 Result : Using the Gyroscanfield, we were able to visualize and make a quick acquisition of the field strength for each phone.
Duration / Acquisition: 1 minute