« Frequency » options of the
EM-SCANPHONE
(Wifi &
Wifi-Lan-GPIB)
The two options Wifi &Wifi / GPIB allow your EM-SCANPHONE to communicate with spectrum analyzers or other measuring instruments (VNA, Scope, … SCPI-GPIB).
For each pixel of the grid, all the values of the spectrum are recorded. The Viewer compatible with this "Frequency" option is available free of charge in the download section.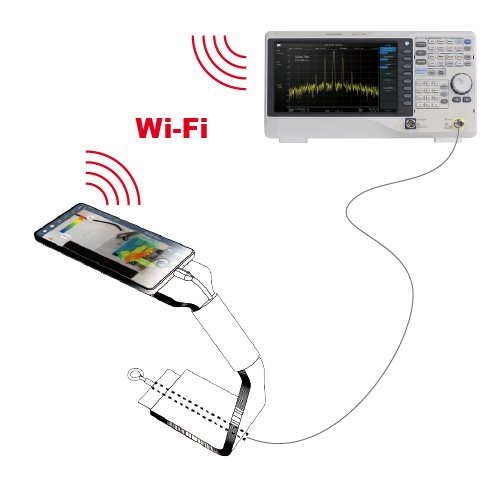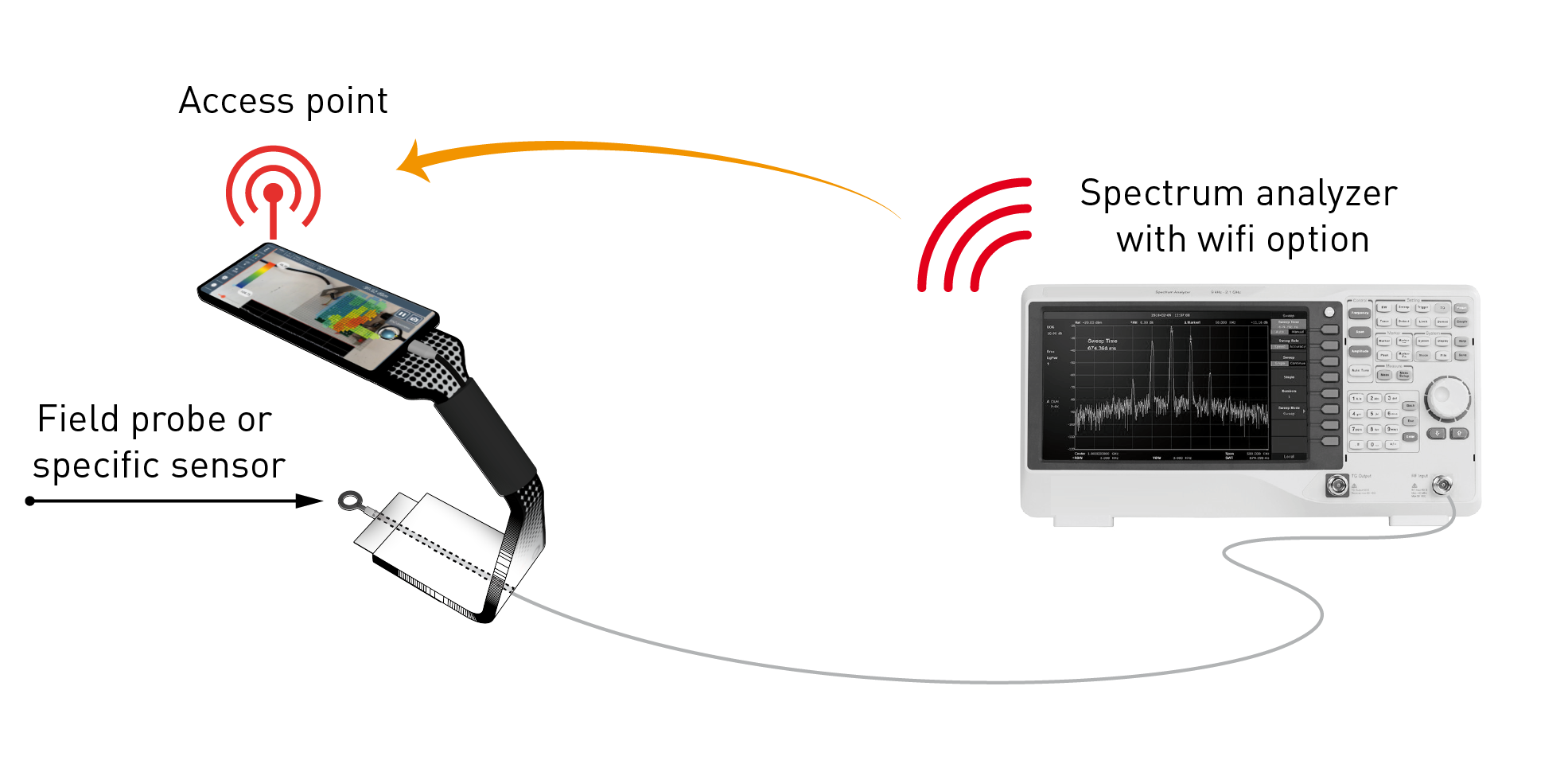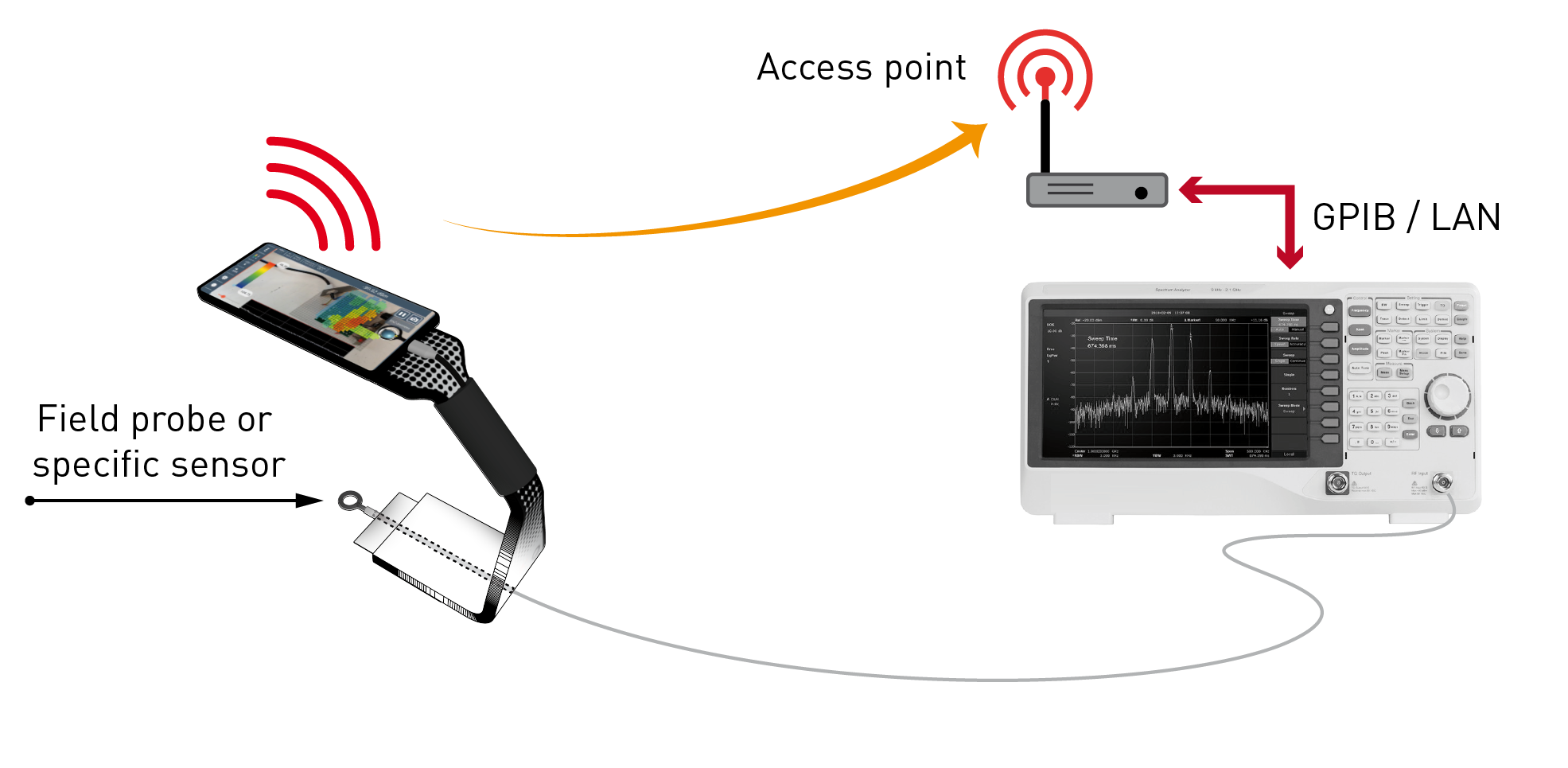 Compatible spectrum analyzer
Rohde & Schwarz
Spectrum analyzer
Wifi Option ?
Option W
Option WLG
R&S®FPC
ESU8-EMI Test Receiver
FSV - FSW
FPH
ZNL (VNA)
Anritsu
Spectrum analyzer
Wifi Option ?
Option W
Option WLG
MS2090A
MS2036C/37C/38C
Agilent / Keysight
Spectrum analyzer
Wifi Option ?
Option W
Option WLG
E7402A
MXA - N9020A
FieldFox - N99xx
Tektronix
Spectrum analyzer
Wifi Option ?
Option W
Option WLG
RSA 500 series
(PC)
-
EMC Probe Technical Articles